Best RV and Outdoor Getaway Spots for Senior Citizens
Many seniors feel that camping may be too complicated or stressful, particularly those who have not camped ever or have not camped in many years. While good old-fashioned camping is a little bit more intense than living in a hotel room, it is far smoother and easier than ever. You'll have the opportunity to have fun and relax with your grandchildren.
Retirement Parks are the best place to be visited by retired vacationers during winter. Several of these sites provide not only warmer weather but an opportunity to stay in a world of luxury while also allowing you to claim that you're camping. We have chosen facilities depending on location, neighborhood charm, on-site facilities, and year-round seasonal events. Below are our top campsite recommendations for accommodating the senior community.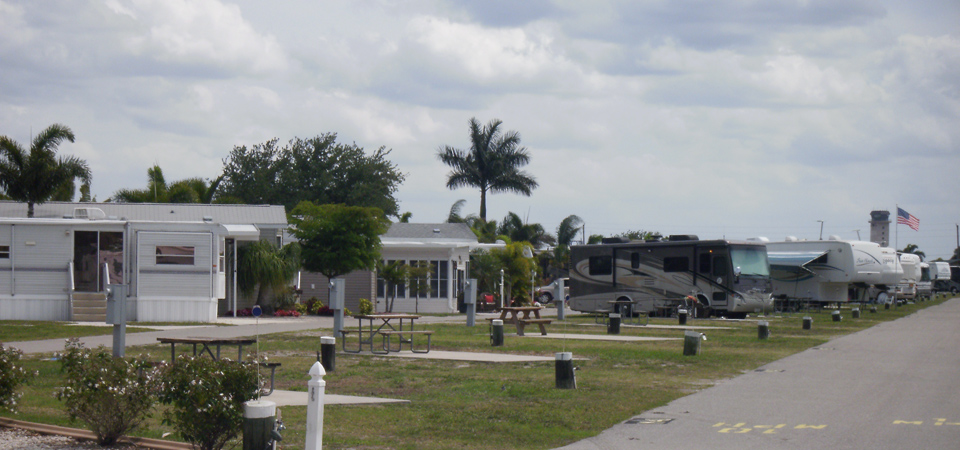 Water's Edge RV Resort, Punta Gorda, Florida
Southern Florida is yet another Senior RV tourist destination. Waters Edge RV Destination has become popular because of its strategic position in Punta Gorda, between Sarasota and Fort Myers. The resort is surrounded by a fishing lake with more than 100 rental and selling RVs. They've organized activities throughout the year; the activities vary from golf and water aerobics to game nights and Bingo from November to March.
The community gathers to attend activities such as a Thanksgiving meal, a Super Bowl party, as well as a cribbage competition. Join them for an arranged trip like dinner cinema, a ladies 'luncheon, fishing, gaming trips, or cruise ships if you're around for a long time.
Rivers Edge RV Park (Fairbanks, Alaska)
Stay under the northern lights in this excellently-appointed Fairbanks RV park. There are 190 spots, but the resort ensures a pleasant environment with enough space to spread out for visitors. There is a range of hiking and biking trails to flex your muscles and a restaurant at the property, Chena's, offers 3 square meals a day. No need to detach the RV when you are ready to explore Fairbanks. Hop on a shuttle bus to tourist attractions such as the Riverboat Discovery Cruise, Trans Alaska Pipeline, Pioneer Park and downtown historic district.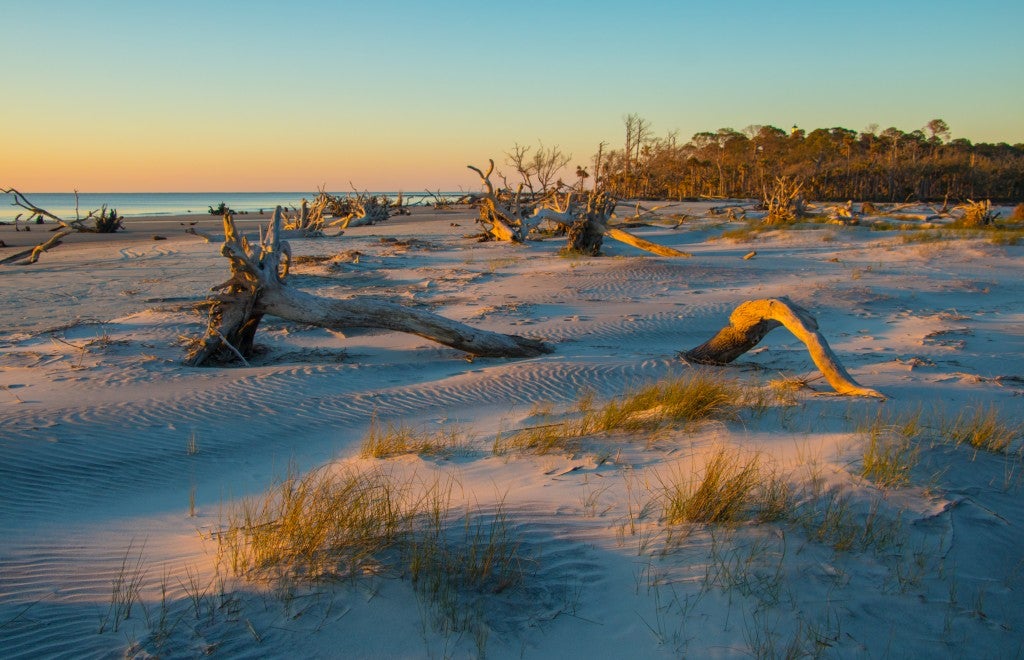 Hunting Island State Park, South Carolina
Centered on a big island about 15 miles from Beaufort's historic town, Hunting Island State Park features several of South Carolina's most scenic beaches. This old hunting area has become a virtual wildlife paradise and scenic beauty. Park your RV in the shelter of air-sculpted trees, with an ocean view. Take a stroll on the boardwalk of the marsh, hike one of several trails of earthy nature or volunteer your time at the fishing pier. Do not forget to tour the iconic lighthouse and ascend 130 feet to the top, to indulge in a breathtaking view of the below shoreline.
Petoskey RV Resort, Michigan
Petoskey is situated near the coastline of Lake Michigan, in the Lower Peninsula of Michigan. Petoskey RV Resort is perhaps the most serene park on this list. Many clubs consider it the best RV resort in the state. Explore several of the five-star facilities Petoskey has to offer, such as the heated outdoor pool, gym, sauna, putting course, or one of the walking trails for you and your dog. And, explore the Grand Lodge, where you can play pool, watch a home cinema movie and throw a neighborhood dinner party.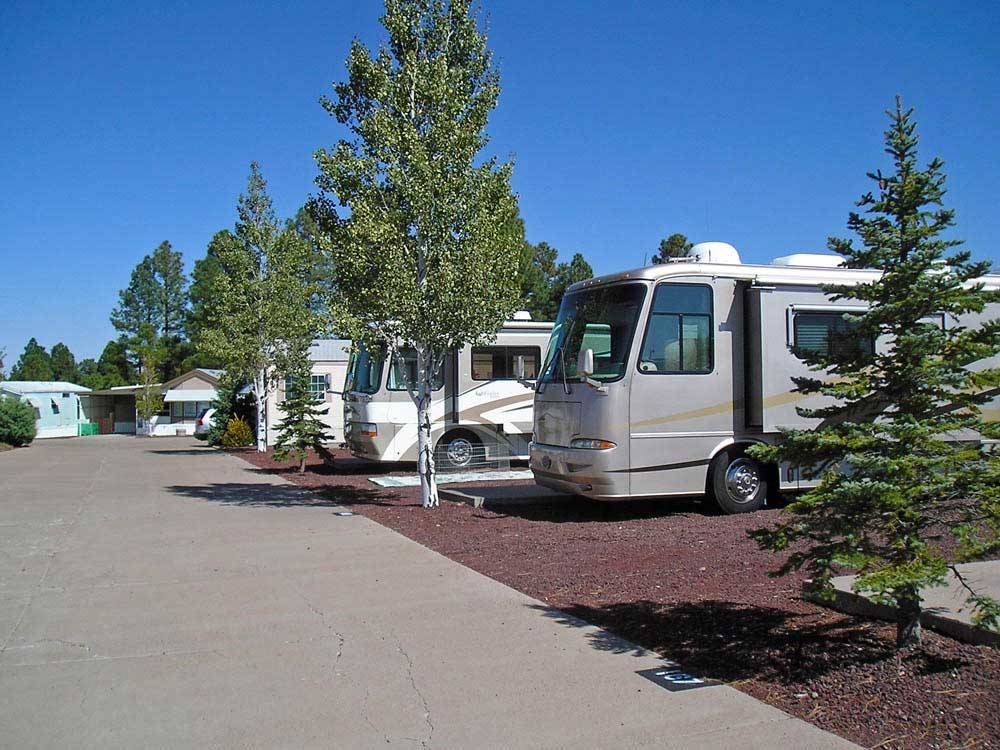 Venture Inn RV Resort, Show Low, Arizona
Venture In Arizona RV Resort is an age-specific community situated in the eastern part of the state. Nestled inside Show Low's comfortable and peaceful city. A scenic route north of Tucson can take you to the resort in Eastern Arizona's White Mountains. The RV park is at an altitude of 6,300 feet and operates from May through October seasonally. Some of the State's finest trout fishing is around a half-hour drive away.
They have a gaming area, a pool, a clubhouse, a library and access to bike and hiking trails. There are plenty of activities, such as cards, bocce ball, all-park pot luck, and entertainment. Staff and visitors (both seasonal and overnight stays) are welcoming, and there is a well-managed laundry room with good facilities and large areas. They provide both Verizon MiFi and Dish TV, plus cellular service from AT&T.
For many seniors, camping in an RV is the preferred style of camping. It encourages them to appreciate the clean outdoor air without the hassle of setting up a tent or staying outside. Many grandchildren also relish the idea of "home on wheels," and feel it's a fantastic way to camp. Several seniors, if they don't own an RV, don't consider camping.
RVs can be rented, though, so seniors without motor homes might want to look into this alternative. RVs take up a lot of space so schedule your journey way in advance and ensure you have a campsite fully prepared to integrate your RV. Preparing in advance will also enable a camper to find cheaper rates and always remember to check if there is a senior rate available.
An RV can be a little difficult to maneuver. Being in the best driving state is always crucial but particularly so when handling an RV. Make sure the driver gets plenty of good sleep the night before driving, and take lots of breaks for rest, particularly if the driver seems a little somnolent. It's safer to choose places that aren't that far away to put too much pressure on the driver.
Spiders and other insects may reach the RV via the propane lines connected to the water heater and the refrigerator. Simply putting mothballs close to these structures may deter unwanted visitors. Several RV campgrounds provide power and water hook-ups. These add to the campsite's expense but many campers find the comfort worth the expense.
---