Different Types of Tents and Which One is Best for You
If you're new to camping, or maybe just aiming to  your upgrade old tent, it may be a little daunting trying to find out which of the several different kinds of tents best matches your requirements. The days of traditional A-frame tents and their bulky wooden poles are over. You no longer need a whole group of helpers to set up your tent and a multi-page instruction guide.
Since then the tent sector has taken massive leaps in terms of uprades. And with all the ease and technological advancements that new tents provide comes a whole lot of decision-making. Decisions that literally can turn out to be a little off-putting, causing would-be campers to settle for inadequate tents, or worse, throwing in the towel and avoiding camping entirely.
Recreational camping tents come in two classes. The smallest and lightest type of tents is carried by backpackers. Compact tents can be small enough to carry them on a traveling bicycle, a boat or while backpacking for large distances. The second category is heavier, bigger tents that are typically transported in a vehicle. These tents can generally be set up in between 10 and 25 minutes, based on the size of the tent and the expertise of the individual or individuals involved; disassembly takes an equivalent amount of time. Many advanced tents have spring-poles and in moments can be pitched but it takes a little longer to disassemble.
This is one of the most popular types of tents on the market, as well as the original or conventional tent type globally. Usually, they are built with a pole in the center, attached to two poles on either side tied to the ground. This gives the tent an A-shape or ridge type, hence the name. But they come in many different sizes, colors, and materials and they can be enormously different. They are among the most robust styles, excellently secure, and provide a flexible and handy enough layout to help you easily get in and out.
This type is also convenient to assemble and usually takes little room of the backpack and also appears to be reasonably lightweight depending on the size and material. If you use it for short trips or if you go to a location with pleasant weather conditions, you can get the most out of a ridge tent. The only drawback will be that they don't provide much room inside because the slanting sides significantly limit the height. This means that they will be great for someone who only needs to sleep or store in a tent.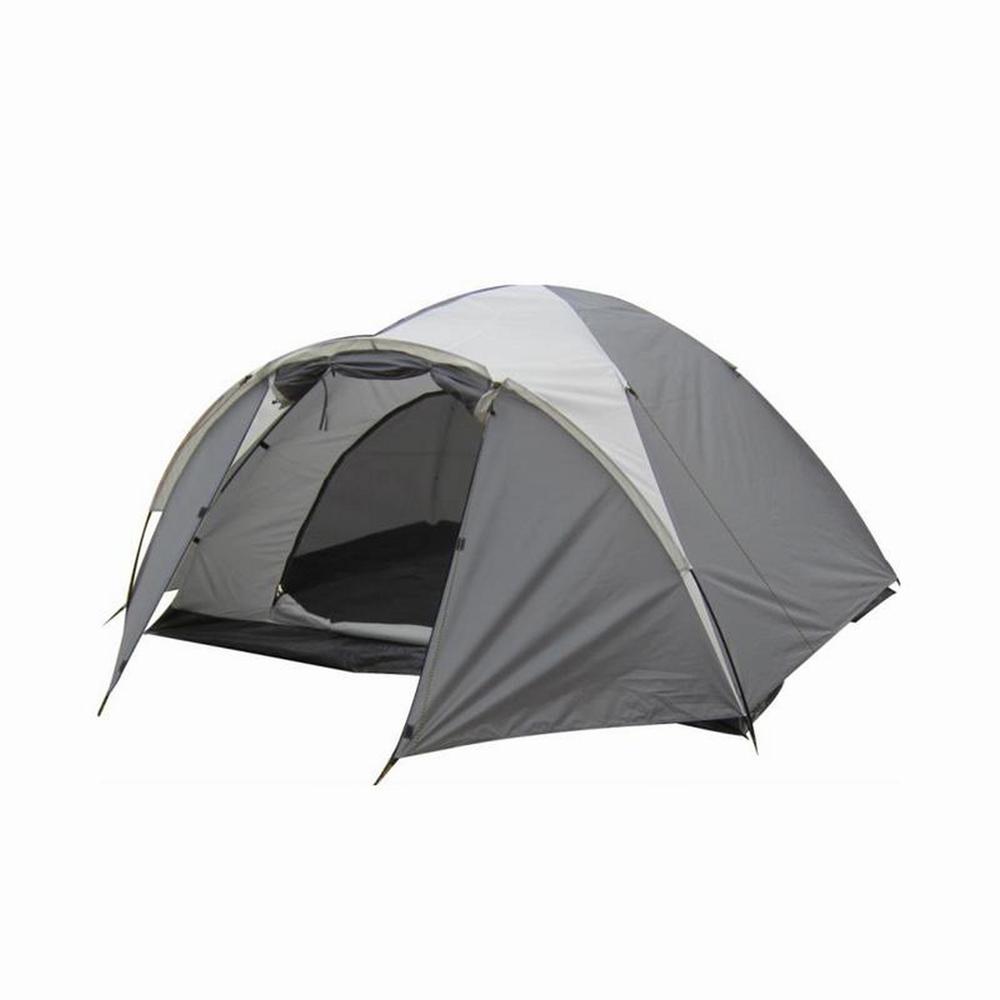 The most popular layout today is the dome tent, which is shaped like a dome. They provide two poles in the middle that cross one another and bend down to find the tent corners. For additional protection from the elements, a rainfly sits on top of the poles. It tends to be lighter than many other tents and has a decent amount of headspace.
This tent type is simple to set up and has a fairly high center point which gives you a reasonable amount of space and deep sleep. The rounded edges cause the tent to spill water and rain, keeping the roof from piling up water. In front of the entrance, some dome tents have a foyer that serves as a nice mudroom to keep mud and dirty equipment dry and out.
They are perfect for bigger teams and families, as they have plenty of headroom and living space. They are constructed of a set of flexible poles that extend from one end of the tent to the other to create a tunnel design to be connected to with the rainfly. They depend on guy lines to provide stabilization, and when properly put up well they can reasonably endure poor weather, particularly the larger versions compared to dome tents. Tunnel tents are not self-supporting, the front and back sides have to be staked correctly.
They're quite stable laterally but you do have a lot of guylines on their sides. Such tents also have triangular, internal tension bands. Dome tents do not generally have the maximum amount of available space, so another way to use adjustable poles is to tie them into semi-circles and set them up in a line to create a tunnel tent. Other tunnels make use of strong, robust poles to shape their structure. They come in a vast range of sizes and designs and are perhaps today's most traditional types of family tents.
Geodesic and Semi-Geodesic tents
The term Geodesic is a mathematical term. The shortest distance between two points on earth was originally a 'geodesic' line. It is used now to define a tent in which the poles criss-cross over the ground, intersecting to make triangles. This allocates the pressure across the structure and makes it the most robust type of tent for harsh weather. If you're ascending Everest, you're likely to have a geodesic tent alongside you.
Semi-geodesic tents follow similar criteria for slightly less severe conditions however with usually lesser poles. Moreover, they are generally still manufactured in compact sizes for anyone likely to pitch them on hills or in gusty, open conditions.
Some of the biggest tents available on the market these days are pod-style. These have a main living area with many sleeping pods branching out, like spokes from a wheel's core. Kids can have their designated areas in the family setting, with clear air gaps between them, and throughout the day everyone can gather at the center of the tent. There are a few drawbacks to this type of tent, however.
They also include a greater amount of fabric than a comparable tunnel tent, making them harder to move and even more daunting to assemble, apart from the fact that they occupy an immense area of land –several campsites charge extra for such a large surface area if they permit them on the premises at all. If you like the pod setup but don't always need all the pods, find a tent that lets you pitch only a few of the pods, leaving the rest at home.
---